Solutions That Help You Make The Difference

SEFAO Enterprises is an entity that is passionate about Development, Software, Research, Design and Creative Solutions. We strive for continous innovation and creativity through research and experimentation, and working with our clientele.
Server - Cloud Software: Bolster Suite™

Securely Communicate and collaborate more effectively. Built for your server
and the cloud, Bolster Suite is a Highly Secure Web and Mobile Collaboration Suite.

Bolster Suite includes our prestigious QuantiMail Email with Contact / List Manager and Search, BolsterCal Appointment Calendar, BolsterCMS Content Management System, BolsterEIM Enterprise Instant Messanger and BolsterAdmin for complete server administration.

Learn More

or visit the

Bolster Suite website

.

Server - Cloud Software: eMarket PL™

Do you have products to sell? Built for your server and the cloud, eMarket PL
is a Highly Secure end to end Retail eCommerce Solution.
Complete Retail eCommerce website with editable templates and built-in database. SSL site for customer order management with built-in customer database.
Secure back-end management of products, inventory, customers, product categories, transactions and more. Fully PCI compliant. Easy integration with PayPal® and other payment systems.
Learn More
or visit the
eMarket PL website
.
SEFAO Server™
Looking for High End, Reliable and Fully Supported servers for your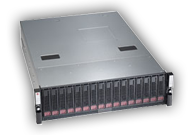 data center? Our SEFAO Server™ line may be the right fit for you.
Originally optimized for our Software, our Custom Server Hardware solutions include High End nU Rack Mount and Blade Servers. We build to your specifications.
Learn More
about SEFAO Server Technology.
Media and Design by EPC Media™

Enhance your presence with stunning tailored Digital and Print solutions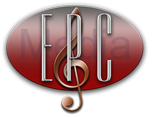 from our EPC Media Multimedia and Design Division.
Since 1998, EPC Media Multimedia and Design Solutions has been providing our clients with Graphic Design, Layout and Print Design, High Definition (HD) Commercials, Product Videos, Web Ads, Audio & Sound, Web and mobile UI and UX Design, and Search Engine Optimization (SEO) solutions...At lower than market rates.
Learn More
or visit the
EPC Media website
.
Eroica Publishing™
Do you have manuscripts you want converted into sheet music
and/or want your works published?

Eroica Publishing is specially equipped for rapid Music Typesetting, Printing, Cataloging and the Publishing of all of your precious works.

Eroica Publishing also provides you with options to create MIDI files, audio files and PDF's for your music.

Learn More

or visit the

Eroica Publishing website

.

Our Gifts Upon A Time™

Find the gifts you need at the prices you want at our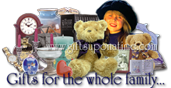 Gifts Upon A Time family friendly marketplace.
At Gifts Upon A Time, choose from thousands of Gifts for Home and Garden, Decor, Games, Inspirational Gifts, Furnishings and more.
All at prices you will love.
Learn More
or visit the
Gifts Upon A Time website
.