Media and Design by EPC Media

Enhance your presence with stunning tailored Digital and Print solutions from our EPC Media Multimedia and Design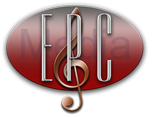 Division.
Since 1998, EPC Media Multimedia and Design Solutions has been providing our clients with Graphic Design, Layout and Print Design, High Definition (HD) Commercials, Product Videos, Web Ads, animation, Audio & Sound, Web and mobile UI and UX Design, and Search Engine Optimization (SEO) solutions.
EPC Media Commercials - Product Videos
At EPC Media, we handle your project as if it was our own. Our staff of dedicated directors, producers and cinematographers have extensive experience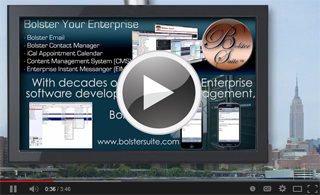 in every scale and genre.
We offer HD videography services for single-camera and multi-camera video productions with our team of skilled and experienced videographers who take a creative approach to every video shoot. Our pre-production services including concept creation, storyboarding, green screen, camera and lighting for all forms of video production, on-camera and voiceovers.
Our post-production services include full video and audio editing capabilities, including our vast library of sound effects and background music. Our talented graphic artists excel at motion graphics High Definition video production. We offer complete Blu-Ray & Standard DVD duplication and replication as well as DVD art & packaging creative services. We can create any type of video file needed. These include .MP4, .WMV, .FLV, .MOV and most other video formats.
If desired, we do offer complimentary YouTube file uploads to our or your YouTube page or any social networking websites you desire. If you're ready to produce a video for your product, service or event, contact EPC Media Today!
EPC Media Web Banner Ads
EPC Media produces online Banner Advertisements & Display Advertisements and click-thru "Banner" or "Display" advertisement programs. Through the strategic placement of targeted Banner ads on relevant websites, you can generate Targeted Website Traffic directly to your website!
Since 1998, EPC Media's big-picture perspective and lots of design and marketing experience, EPC Media creates eye-catching,

relevant and motivating online banner ads tailored to your needs. We make this process as easy for you and your company as possible. We have fast turn-around times that allow you to quickly take advantage of your campaign.
Our Banner Ad design team has years of experience in digital, web and print design, and has a refined understanding for what works in online Banner & Display Marketing.
With some basic information and a few keywords and/or phrases that you provide us we shall create powerful "attention getting" graphic banner ads that will exceed your expectations, and most importantly get clicked on!
Our local design team will create a professional graphic design and produce any number of
standard sized
banners that meet your requirements. If you're ready to started with your banner ads, contact EPC Media Today!
EPC Media Graphic and Logo Design
Since 1998, EPC Media has delivered innovative, professional graphic design services for a large variety of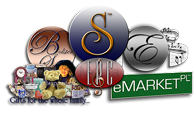 industries.
We specialize in a diverse range of new and unique design and advertising solutions that positively communicate for your business including corporate and company logos, posters, business stationery, company and product brochures, playbills, print advertisements, package design, DVD and DVD cover & insert design, custom event invitations and so much more.
Do you have great photos but they were damaged, or just need touching up? EPC Media offers photo re-touching, repair and enlargement services.
If you're ready to started with your graphic design project, contact EPC Media Today!
EPC Media Audio and Sound Studio
EPC Media has been providing Audio and Sound Solutions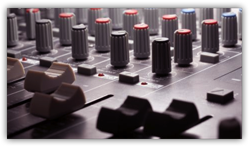 since 1998.
EPC Media
offers production for any type of commercial project and we can customize it to suit your needs. From Mastering, editing, filtering, repair, voiceover, applying sound effects and/or background music, EPC Media is here for you.
In addition, EPC Media offers CD duplication services and well as CD and CD cover design and print.
If you're ready to started with your audio project, contact EPC Media Today!
EPC Media Web / Mobile Design
EPC Media has been providing Website Design
solutions to our clients since 1998.

Knowing that the potential customer decides in seconds whether to read on or exit a website, EPC Media designs effective websites that strike potential customers interest to best enable you to capitalize on the opportunity.

EPC Media will design for you your mobile presence. Beit a mobile version of your website or a mobile app, our solutions will better enable your mobile presence along with social integration.

If you're ready to started with your presence design project, contact EPC Media Today!

EPC Media Search Engine Optimization (SEO)

EPC Media Search Engine Optimization (SEO) reviews with you your site content
, meta tags, paid search content & key-words, web ads and more to help you arrive at a best case ranking result with the major search engines.
Our search engine marketing ensures a high return on investment by achieving maximum visibility for your website within all the major search engines.
If you're ready to started with your SEO project, contact EPC Media Today!
Visit the EPC Media website.