At SEFAO Enterprises, we strive for continuous innovation and creativity through research and experimentation. This enables us to provide you with fully tested and supported products.

Reliability is more critical now than ever. Due to our time tested methods and research, every product we produce is designed to go the distance.

Each of our Software products was written in-house from the ground up. After careful research and experimentation, we have developed vertically scalable, highly secure, thoroughly tested software product lines that we fully support. In the development of our software we have made discoveries that translated to Intellectual Property in the disruptive technology / security space.


Securely Communicate and collaborate more effectively. Built for your server
and the cloud, Bolster Suite is a Highly Secure Web and Mobile Collaboration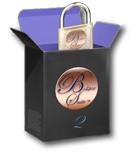 Suite.
Bolster Suite includes our prestigious QuantiMail Email with Contact / List Manager and Search, BolsterCal Appointment Calendar, BolsterCMS Content Management System, BolsterEIM Enterprise Instant Messanger and BolsterAdmin for complete server administration. Bolster Suite Mobile Client apps enable you to access all of your secured content via your mobile device. Version 2.x will be available soon.
BolsterSuite's powerful
QuantiMail
Email Server provides easy to use Email Dashboard, access to permission based Bolster Suite applications, GUI Themes, powerful Email Search, nested mailboxs, (X)HTML or Text Email, Inline Images and More. Built-in Anti-Spam with optional Public and/or Commercial Block-Lists, Email Archiving, Numerous Encryption options and Much More...
Learn more about QuantiMail
BolsterCLM:
The Bolster Suite Contact/List Manager provides easy to use, searchable Contact/List database with mouse-over "QuickView". Add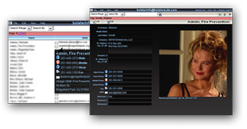 contacts manually, from email, uploaded in bulk or via API. Each contact can include a contact's photo.
Easy List manager for building email lists and permission groups. Fully integrated with all Bolster Suite Applications and Much More...
Learn more about BolsterCLM
BolsterCAL:
Appointment Calendar Server provides you with an easy to use and compliant Appointment Calendar. Each user can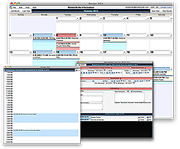 manage appointments for a single day, recurring appointments, multiple days (including vacation).
In addition, BolsterCAL includes our SPAM filtered auto responder responds to every approved email, and places every responded email in the Sent folder, and more.
Learn more about BolsterCal
BolsterCMS
provides easy to use, permission based, multiple level categorization
of Editor Created (X)HTML content, with uploaded document capability (with document history), and blog-style content discussions.
Designed for easy drill-down access to permission based content. Access to content is easily managed by each category's Editor and More.
Learn more about BolsterCMS
BolsterEIM:
Bolster Enterprise Instant Messenger (EIM) provides easy to use, permission based EIM, with document sharing and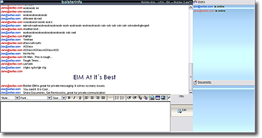 instant one on one sessions and multi-user sessions with session start / end times.
The obvious advantages of instant messaging within the Enterprise are evident. Since public IM's can transmit sensitive information, utilizing BolsterEIM for the Enterprise separates and secures Enterprise IM's from public or personal IM's and is secured browser and mobile app based....and More.
Learn more about BolsterEIM
BolsterAdmin
Administration tools provide easy to use tools for Bolster Suite system management, to add and manage domains,
domain user account and application access, encryption strength, full Bolster Suite data backup with BUStore™ and More.
Create top level Anti-SPAM rules, manage BolsterUpdate™, Bolster Logs and reports.
Learn more about BolsterAdmin
Visit the Bolster Suite website.
Do you have products to sell? Built for your server and the cloud, eMarket PL
is a Highly Secure end to end Retail eCommerce Solution.
Complete Retail eCommerce website with editable templates and built-in database. SSL site for customer order management with built-in customer database.
Secure back-end management of products, inventory, customers, product categories, transactions and more. Fully PCI compliant. Easy integration with PayPal® and other payment systems.
eMarket PL Website:
eMarket PL includes a template driven website where you can easily add / edit your products and product photos. Built-in shipping and tax calculations based on your location and shipping method.
eMarket PL Checkout:
eMarket PL includes an SSL only template driven checkout website, that easily integrates with with PayPal® and other payment systems.
eMarket PL Management:
eMarket PL includes an SSL only management website for:
Inventory Management
Order Management
Customer Management
Email Marketing and Newsletter
"Hot Items" Management
Website Design Management
And Much More...
Version 3.x will be available soon.
Visit the eMarket PL website.